Yves Saint Laurent is no longer a stranger to everyone in the fashion and beauty industry. Last year, YSL released a smart device called Rouge Sur Mesure Custom Lip Color Creator, also known as the creator of YSL lipstick. On social media platforms, beauty professionals are promoting the new gadget and discussing the trending shades they can produce with it.
Rouge Sur offers thousands of bespoke lipstick colors and draws on the famed color knowledge of YSL Beauty and Perso. Therefore, many makeup enthusiasts have been enjoying this modern lipstick-making machine. Videos and review channels about this product have attracted a lot of views and more and more people are interested.
Here lipstickbr will introduce you to this amazing product. Let's get started with us!
Where did Rouge Sur Mesure start?
The popularity of the goods produced by L'Oréal's technological incubator served as inspiration for the creation of this custom lip color creator. Yves Saint Laurent is aware of the trend that has been prevalent in recent years, which is that consumers are expecting more individualized items. Since then, the company has made unceasing efforts to enhance the Perso system. Rouge Sur Mesure has made it possible for customers to enjoy a personalized beauty experience at home for the first time.
About Rouge Sur Mesure Custom Lip Color Creator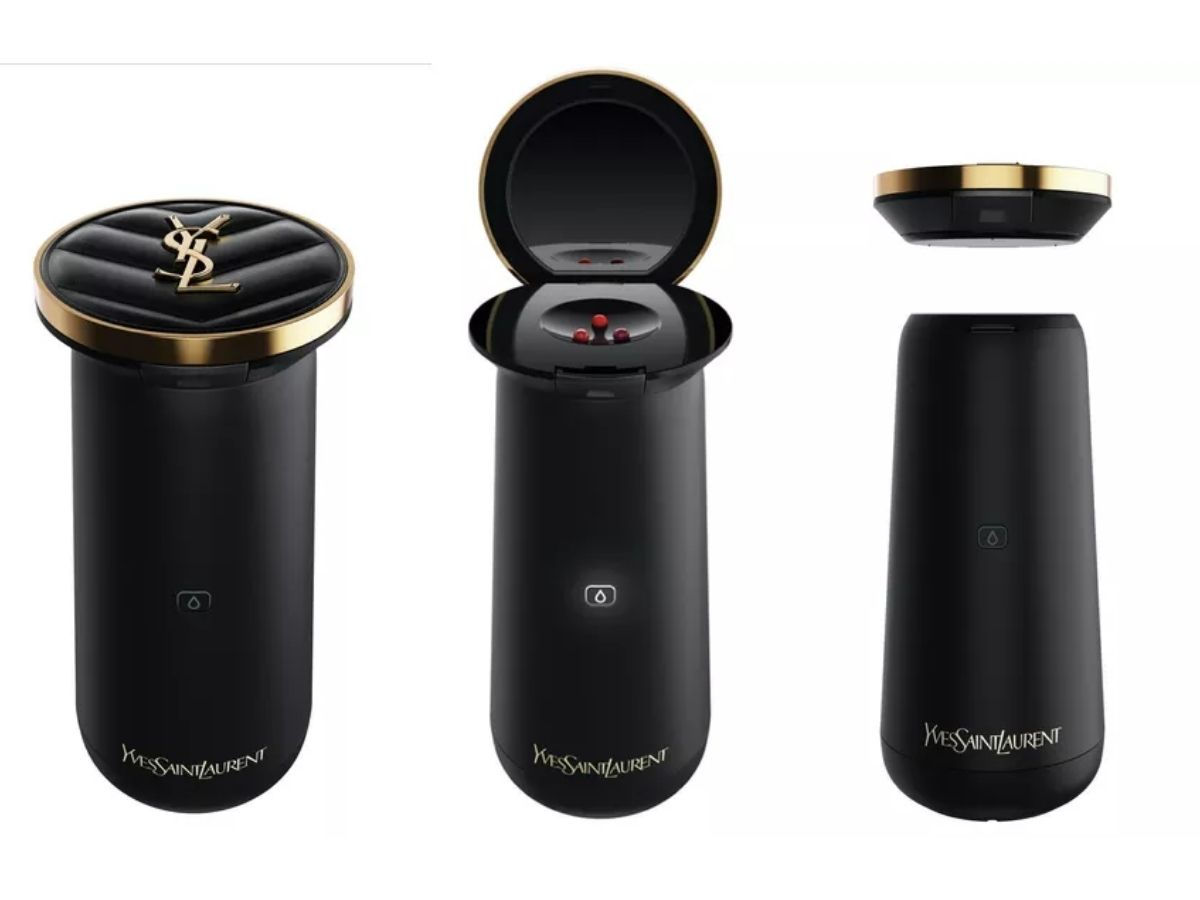 Price
Rouge Sur Mesure sells for $299.00 at the time of writing this on the YSL sales page. However, you can access the official sales page of this brand to know the exact selling price at the time you want to purchase. This year, Yves Saint Laurent Rouge Sur Mesure Powered by Perso is available worldwide.
Appearance and Design
Rouge Sur Mesure is a simple-looking handheld device that fits comfortably in the hand. It has a matte black base and a tiny mirror with the YSL mark on top, but there's more to it than meets the eye. You may take your customized item with you by using the Rouge Sur Mesure case as a small, luxurious carrying bag.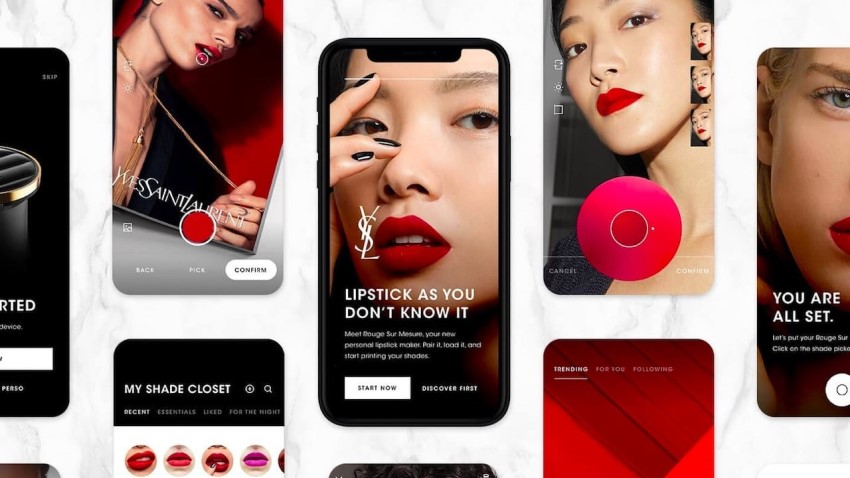 Available on iOS and Android
Users now have the chance to experiment with various appearances thanks to an app that is accessible on a smartphone or tablet and uses the limitless potential of artificial intelligence. With unique YSL application features for iOS and Android, it creates lip shades.
You may use the app to produce your own lip shades and see them come to life at your fingers. iOS (minimum iOS 13 with iPhone 6S or later) and Android 8.0 or later with Bluetooth 4.2 capability are both compatible with the Rouge Sur Mesure app.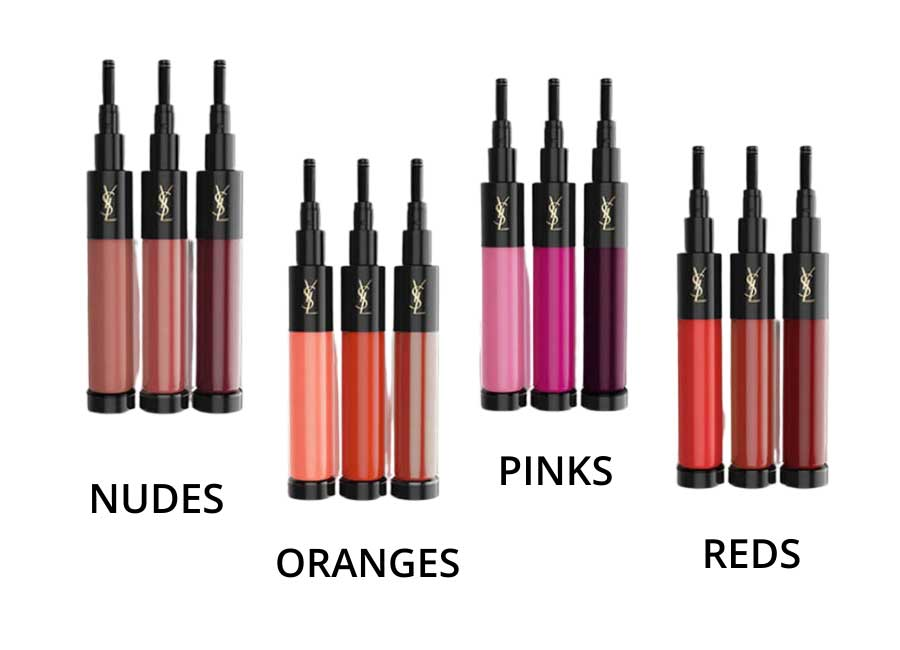 Create custom favorite shades with cartridge sets
With the help of cutting-edge beauty tech PERSO and the color expertise of YSL, this shade stylist can create thousands of custom lipstick shades. You choose the lipstick shade, and YSL Beauty styled it. Using the most innovative beauty tech, discover a new way to beautify your lips with liquid velvet. The four distinct methods of choosing colors are shade palette, shade match, YSL shade stylist, and get the look.
Alternately, you can select from a trio of ink cartridges to color your lips with a creamy velvet composition that is available in 4 shades: red, nude, pink, or orange. The cartridge has three different shades for each set of colors, each of which dispenses a certain amount of the color so that it can be combined with others to create the required color.
When will lipstick expire?
The overall product in the set, according to YSL Rouge Sur Mesure, is more than three lipsticks because each cartridge is bigger than one of their standard lipsticks. In order to prevent unauthorized usage, these cartridges also feature an embedded chip that records when they were opened and when they are due to expire. This is fantastic. You will find it easier to use without thinking about the expiration date.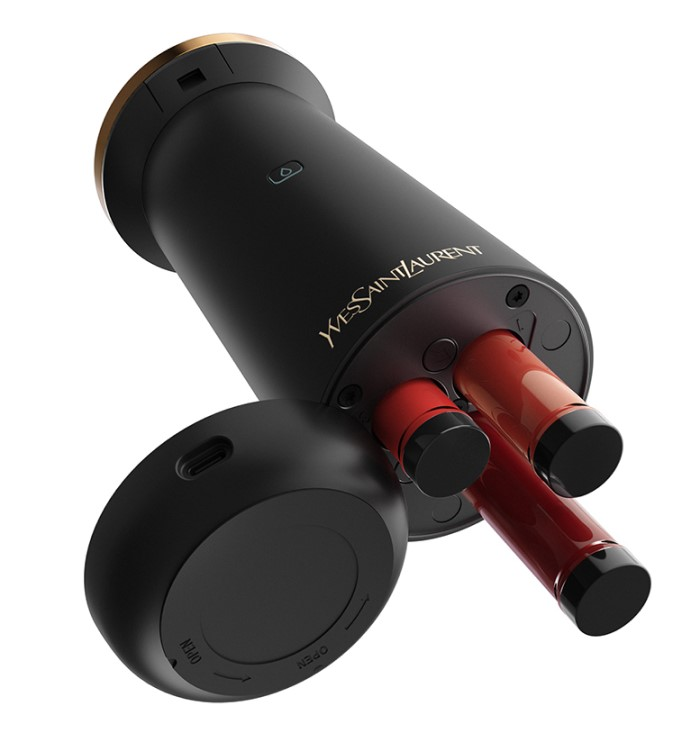 How to create a personal lip shade
A set of cartridges can be calibrated using the Rouge Sur Mesure app after being imported into the YSL Rouge Sur Mesure Custom Lip Color Creator. This verifies the position of the cartridges so that when shade is produced, the precise amount of each cartridge will be released. On the app, users can select their preferred lipstick color using one of three options. Options include color schemes, complementary hues, and color trends.
1. Shade wheel
Depending on your skin tone and outfit, you can play with a variety of shade variations, from the darkest to the lightest. Through the mobile app, you may virtually try out any shade. Once you choose your exact shade, click to make it happen right away.
2. Shade match
Depending on your skin tone and clothes, you can play with a variety of shade variations, from the darkest to the lightest. Through the mobile app, you may virtually try out any shade. Once you choose your perfect shade, click to make it happen right away.
3. Shade stylist
Welcome to your personal beauty team. Take a picture of yourself while highlighting prominent features of your attire, skin, hair, and makeup. To produce the appropriate or wrong shade, intelligent technology will give shade recommendations based on color harmony principles. Make the ideal lip color to go with your attire.
When the user clicks Create after selecting a shade, technology takes control. According to Yves Saint Laurent rouge, the system uses three motors to release a precise amount of product from each cartridge. The components fall into small boxes where they can be blended to make the required matte velvet lip color. The compact may be used anywhere and comes with a mirror as well.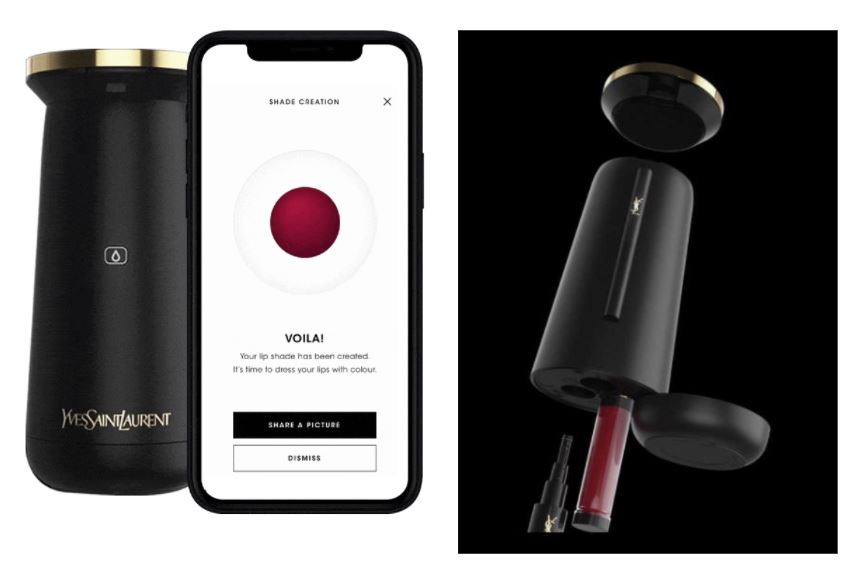 How Rouge Sur Mesure works
1. The included brush can be used to apply the chosen color with only a little pressure. Lipsticks are given out in discrete doses that are intended for accurate and simple application.
2. Bring a small case with you so you can edit it all day.
3. Use the app's personalized feed to share your projects and find inspiration from those of other users.
Wrapping up
The launch of a new age is symbolized by YSL Rouge Sur Mesure, which is meticulously calibrated beauty that precisely complements the wearer's expectations, complexion, or ensemble. This is a great device that gives you personalized beauty, giving you the creative freedom to create your own favorite lip color.
Thanks to the app, beauty is available at home together with the knowledge and recommendations that define the YSL Beauty brand. This is truly a great Rouge Sur Mesure device for makeup and beauty enthusiasts. And you, what do you think about it? Please leave a comment!
You may also like: Top 10 Surprising Benefits Of Lipstick